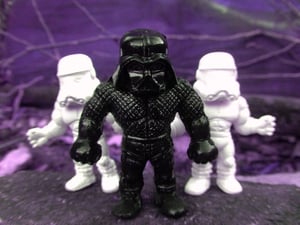 $

16.00
From a garbage pile far far away comes this horrible troop of decent economic action toy heroes! They were born in the fire, raised in space and live for war, o yea and you can't forget death.
Each figure is hand cast and may have imperfections.
Please note: figures are made to order, therefore some products might take longer to ship, THAT MEANS THEIR MADE JUST FOR YOU!